The Brand
A Kuwaiti brand founded in 2008, Lialy Line was created by designer Layali Al-Azmi when she opened her first small shop, putting all her dreams, self-confidence and assurance in her work... As the brand continues to expand; Lialy opened her own boutique in a floor/ loft style in February 2017 to accommodate the increasing number of customers and requests. Lialy Al-Azmi boutique is currently located in the Avenues Mall- The Boutique District and Jabriya Boutique in Kuwait. Lialy Line was created to be the bridge for all women looking for elegance and sophistication in bridal gowns and lingerie collections, all featuring Lialy Al Azmi's stunning style. Our plan is to expand in our region and beyond. We are always looking for partners and collaborators!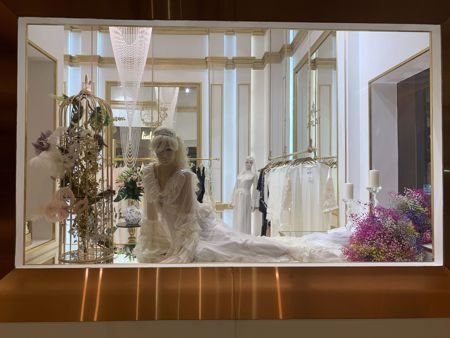 What Sets us Apart
The service and experience we work on at Lialy Line is what sets us apart… is what distinguishes us. Once you enter the store; You will notice how amazing and unique our pieces and products are. The staff is there to help customers choose the perfect pieces for them, determine the required size, from choosing the dress and making sure it will fit them, until our customer leaves the house happy and satisfied with her choices.
Lialy Collections
Our special collections at Lialy Line are made with luxury and sophistication to suit the general taste of every woman looking for excellence:
a. Couture lingerie
b. Bridal Nightgown
c. Mini Collection
d. Special Collection
e. Limited Collection
Absolute attention to all details, integrating what some people think of as contradictions, and working on public taste with original creativity that makes Lialy pieces the most sought after pieces in the country.